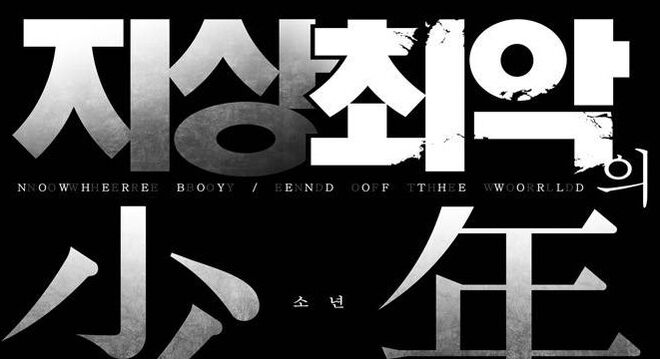 I LOVE this series...it's a really fun and interesting series too short for it's own good but I guess that's better than having it drag outtttttt :D but well I'm actually in no position to say something like that since the series still hasn't ended yet! :D (Huzah!)
A SUMMERY FOR THOSE WHO ARE INTERESTED<3 (not written by me taken from Mangahere)
Nowhere Boy Manga
Summary: From Webtoon Live and Shiro Nabi:
"Welcome to Survival, 'I Am Unhappy,' the exciting game show to find the world's unhappiest person! The grand prize... is a wish granted by God!"
When the victor of the game show wishes for the end of the world, God accepts this wish with a set condition: the world's end would proceed over the course of 100 days, and during that time, he is allowed to 'change his mind' only once.
Oh Duk Hee, a quirky comic artist who specializes in unhappiness, is chosen by God to to make the unhappiest person on Earth happy again. With the pressure of mankind's destruction riding on her shoulders, will she be able to change his mind before it's too late?
The competition to choose the world's unhappiest human?! The hybrid school fantasy action story by Jung Pil Won!
IT"S A GREAT STORY<3<3<3 and VERY FUNNY and heart wrenching! :D
anyways back to where this is all coming from ORIGINALLY I was going to do a cosplay of the main Heroine Oh Duk Hee the Teacher of the story and the one who is suppose to be saving the world~
Sadly the wig I Ordered for this cosplay did not turn out that nicely T A T;; goes to show you can't buy cheap wigs....it was just so tempting though!!! T A T well even with the wig I have I gave it a try for Oh Duk Hee! FIGHTING!!! > A <
and here are the results~
not to my happiness though T A T;;
First off let's introducing:
Oh Duk Hee~~~~!!!!!!!!!!!
I LOVE HER She's so cool and funny~<3