Hey~
Since I'm always one to delay everything I tend to do, if I start wanting to post up previous old stuff from way back. Other than current stuff, I'm starting to do or am currently working on.... I don't usually progress very well sadly...*cough*
So! I thougth WHAT THE HECK! Let's start anew right out of the pocky box~!! :D
so Here's my newest and most current project, that is going to be done in a group! surprise surprise! I never thought I'd see the day I could do a group cosplay so seriously (~T A T)~ it brought tears to my eyes~(happy tears!) Anyways moving on to the real juicy part of the topic! the Cosplay subject aka Anime aka manga aka game aka etc...of this event~ is none other than........*drum roll~*
UTA NO PRINCE-SAMA!!!!!!!!!!!!!!!!!! :D

UTA NO PRINCE-SAMA!!!!!!!!!!!!!!!!!! :D

And I have the honor of cosplay as Hijirikawa Masato~ (Masa)
I can't wait to dish out the bishi with this character~
Masa is very loveable so I'm glad I got his character Ichinosei and Satski are my closet faves though~ :9 I hope to give them a try sometime tee hee~ but for the time being till the shoot I will dedicate my love to masa-san~ m(> , <)m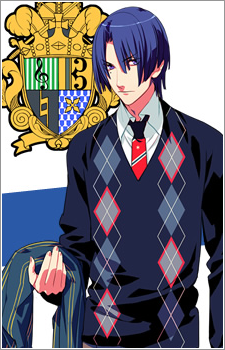 I'll be cosplaying along with some great cosplays such as:
(Natsuki-san) http://caramel-chan.blogspot.com <3
.
.
.
(more to come getting permission~)
Cough* Cough* for those who are uninterested here are some wig in styling process and test pictures<3
mac web camera is so-so and the lighting is so so sorry~ tee hee (totally did it on purpose (;;¬ ∆ ¬)b+
welps~ here you go~ :D
FIRST TEST!
SECOND TEST!
NO MORE TESTS! :D Till next time~
THAT'S ALL FOR NOW FOLKS! :D
-dashes off into the night-